It is such a privilege to be able to work with wonderful couples on their wedding invitations. Everyday is something new and I am so excited these days to be working on our new Love Story Invitation design with such lovely Brides to be like Elizabeth. The beauty of the Love Story invitation is that each one is completely different and personal. Elizabeth & Martin had such a unique story that was perfect for this style of invitation.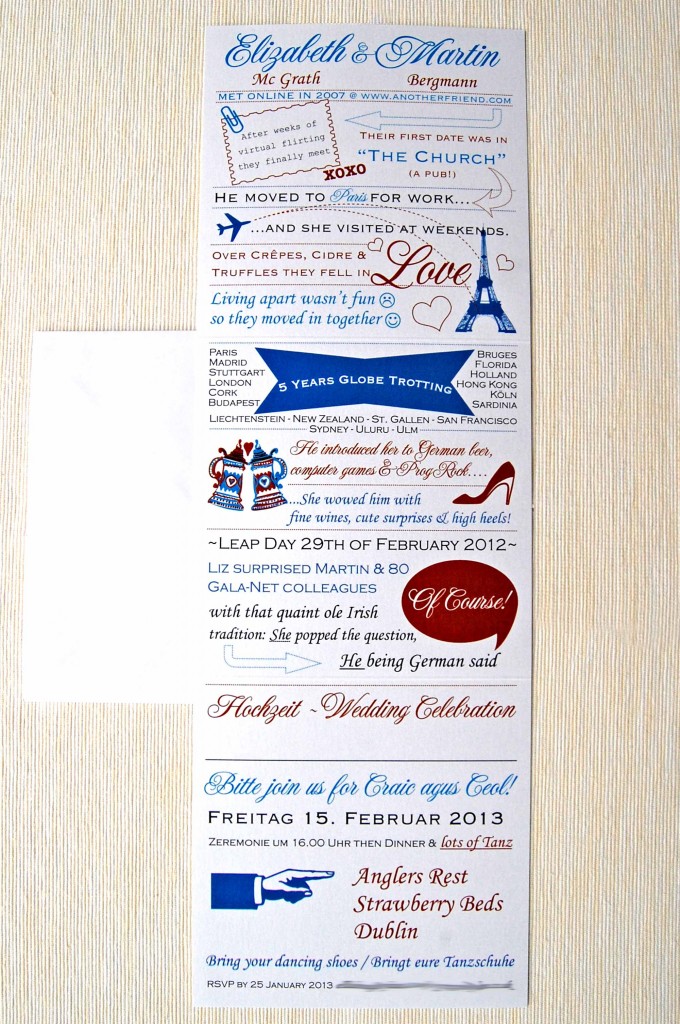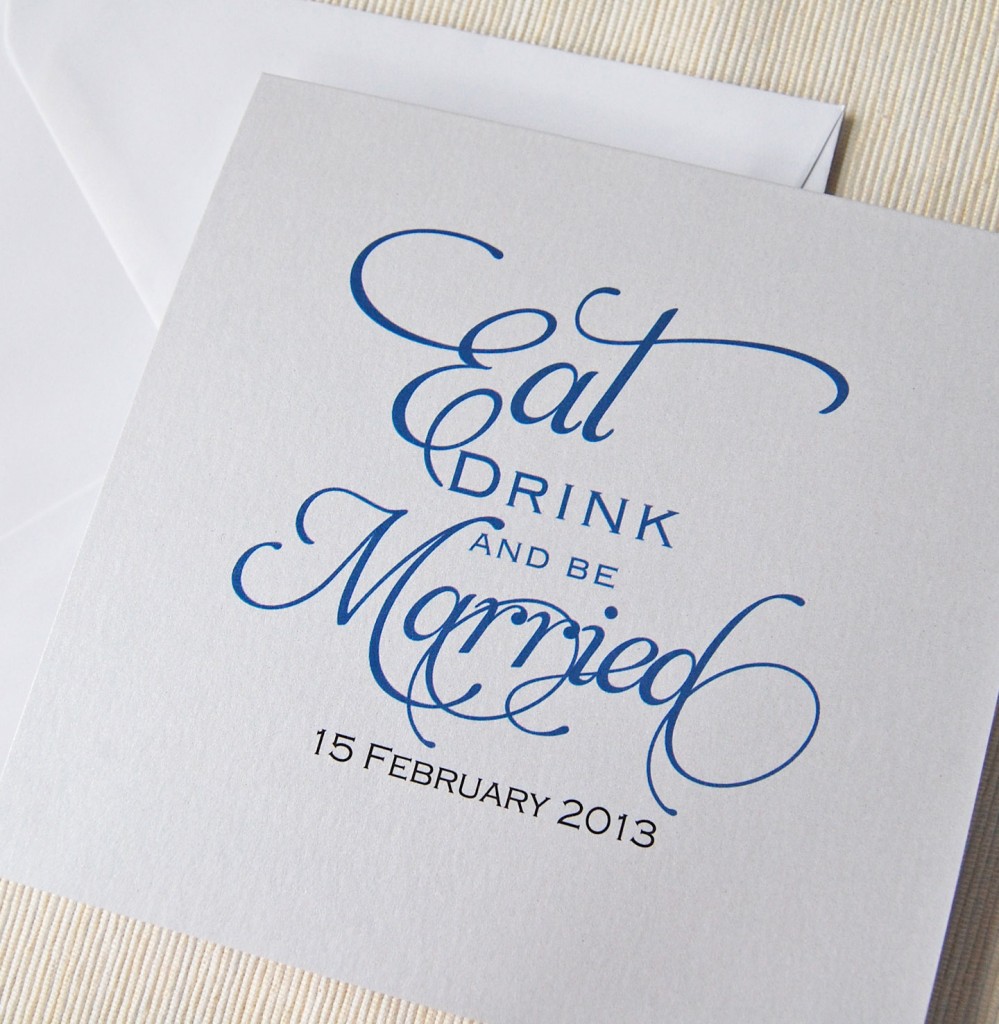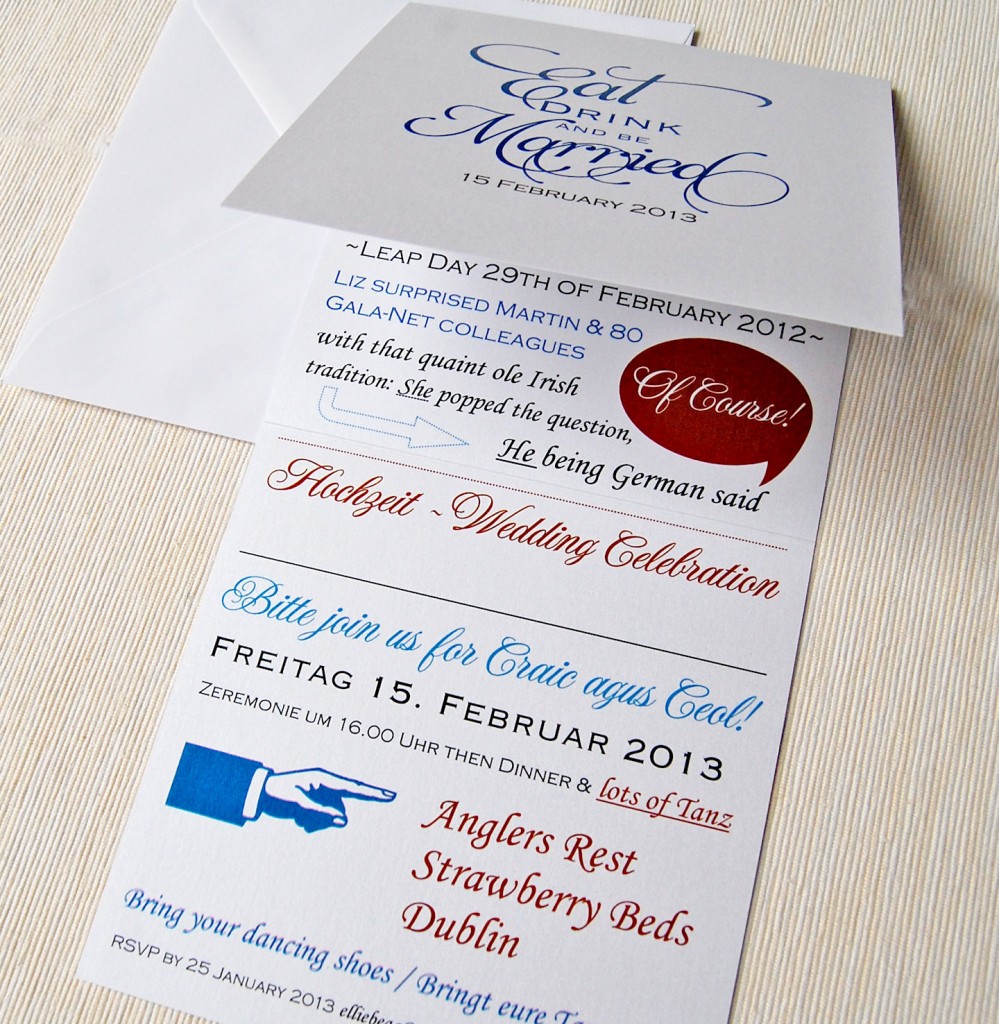 Here's what Elizabeth had to say: "Just a few words of thanks for the wonderful Wedding Invitation that you designed and printed for our Wedding 15-2-13.  We had so much fun putting together "Our Story" and you obviously had fun putting the words onto paper and the finished invitation is Spectacular ! The best compliment that we can give you is the compliments that we have received from guests… and here are just a few:
"Thanks so much for the invitation (fab design!). We would be delighted to attend, really looking forward to it."
"Got your invitation the other day. Good looking piece of artwork, and Yumi loved the story. :)"
"Alan and I will be attending your wedding. Looking forward to it. Your invite was brilliant, best I've seen yet!"
"Oh yeah I'm defo there, I can't wait.  Also you both win the prize for the most adorable wedding invitation eva.  I have it on display on the window sill for all to see, its getting great attention."
So from both me and Martin a big Thank You for the time you put into the design, the hand-drawn image of the Beer Steins, the endless emails back and forth to make sure the proofs were perfect and the ultimate thank you for rushing the print order so that I could collect the invites early and send them out.
Thank you !!
Liz & Martin"