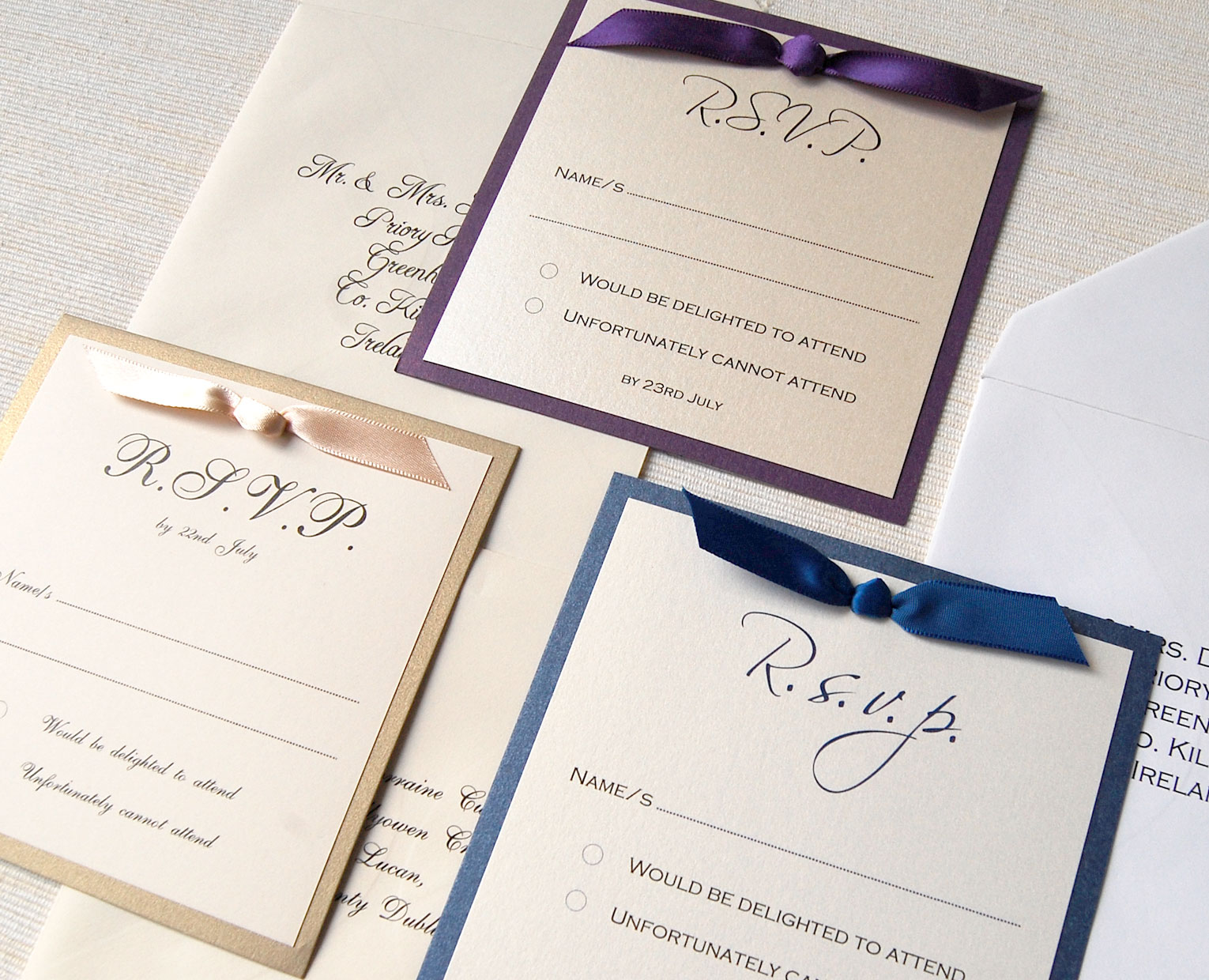 Consider sending an RSVP card with your wedding invitations.
R.S.V.P. "répondez s'il vous plaît", meaning "please respond" cards are sent with your day invitations. They are a good way for your guests to let you know if they will be attending your wedding.
Response cards work best if they are kept very simple and are easy for your guests to fill in.
Include a date on the RSVP card by which a response is needed.
Usually about three weeks before the wedding is enough time.
Pre-address and stamp the return envelope to make it even easier for your invitees to reply.
Traditionally the return address has been the bride's parents' address; however, today couples often host their wedding themselves so opt to have their own address used instead.
You could also include a line on your response card for dietary requirements or any special accommodations needed.
(Lots of Love Invitations Tip)
You may have guests who will neglect to write in their names, or who write illegibly. Solve this problem by numbering your guest list, then inconspicuously writing the corresponding number on the back of each response card.