Real Weddings: Siobhan and John, Oct 2011
A beautiful seashell bespoke invitation created for Siobhan and John. Siobhan wanted to reflect the beach feel for her wedding in Portugal. In bright sand and sea colours, this petal fold invitation is a truly unique piece.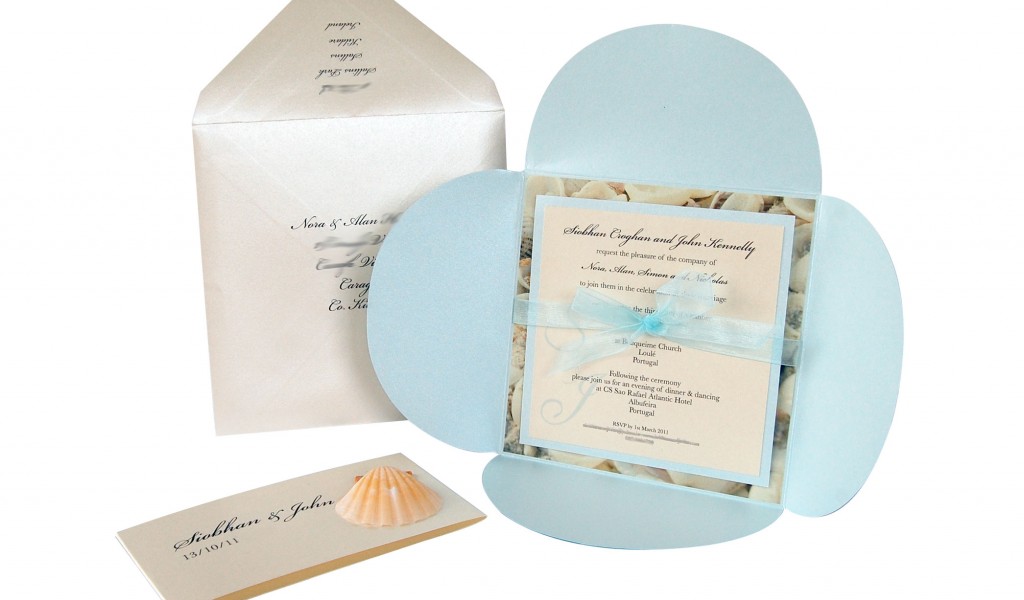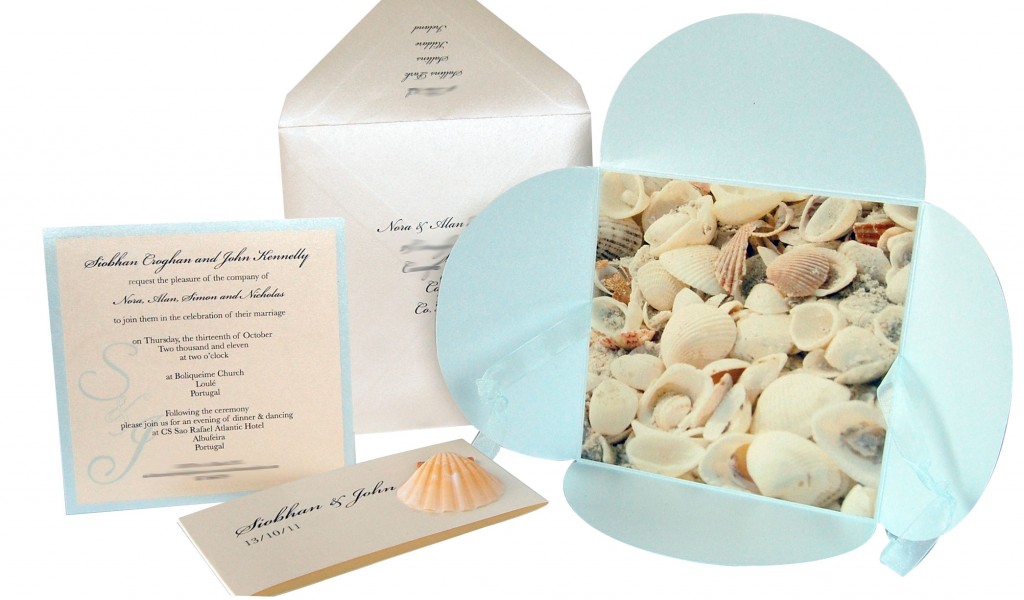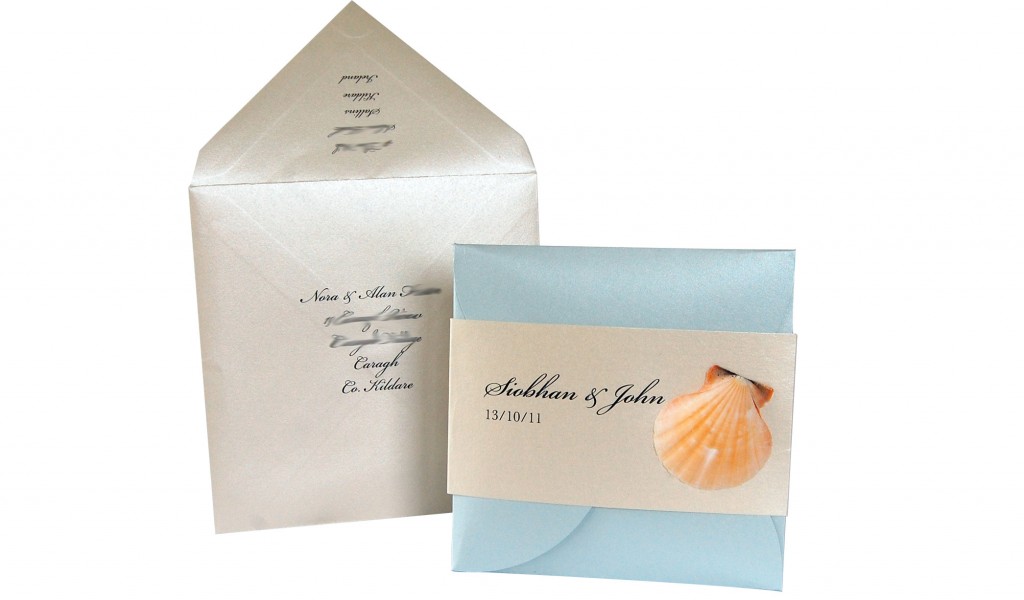 This pale blue and ivory Petal-fold invitation with printed seashell paper is the perfect invitation for a wedding in Portugal. The square invitation was tied with pale blue organza ribbon. The petal fold was enclosed with an ivory belly-band and finished with a real scallop shell.